Asuwere - Sunday 3 October 2021
5 shoes that tick all of the boxes
Here at Asuwere, we're big proponents of building your wardrobe out of pieces that go with everything, and last for the long term. Having a trusty selection of versatile pieces means that you can be confident heading out, no matter the occasion. With that in mind, we thought it would be worth pulling together some recommendations, for the shoes that should be in your closet, and what to wear them with. Start with these, and you'll have a pair for every event, whether you're heading into a big meeting or grabbing a drink with mates afterwards.
The Chelsea Boot - RM Williams Comfort Craftsman Boot
(Photo credit. RM Williams)

If you only own one boot, it should be the classic RM Williams Comfort Craftsman. There's a reason you see them everywhere, they're the product of nearly a hundred years of Aussie craftsmanship. RM Williams has been making these boots since 1932, originally for working in the outback. Nowadays you're as likely to see them in the boardroom as on the ranch, because they're an absolute classic. Treat them well, and they'll last a lifetime, and they work as well with a suit in the office as a pair of jeans and a tee.

Pictured - The RM Williams Comfort Craftsman Boot in Chestnut Yearling. $645 from RM Williams.
Best worn with: Pima Cotton Tee in White. APC New Standard Jeans. Cotton Overshirt in Navy.
The Loafer - The Sebago Classic Dan
(Photo Credit. Above The Clouds Store)

You might associate loafers with grandad vibes, or big cat lawyers on TV, but a good pair might be the classiest, most versatile casual shoe you own. Somewhat under appreciated in NZ, the penny loafer was popularised by Ivy Leaguers in the States as part of a casual uniform, and when worn well they're the cherry on top to any great look. Throw them on with a casual outfit to transition seamlessly from the beach to your favourite restaurant. There's no occasion that doesn't pair perfectly with a good pair of penny loafers. We like Sebago Classic Dans, or Alden's if you want to go more luxe, in a classic black or brown, because they go with everything.

Pictured - The Dan in Brown Burgundy. $289.95 AUD at Sebago.
Notable mention - The Leisure Handsewn Color 8 by Alden. $1395 AUD at Double Monk Store.
Best worn with: Asuwere Cashmere Cotton Crew in Navy. Taylor Stitch Distressed Selvedge Denim.
The Canvas Sneaker - Converse Chuck Taylor 70
(Photo credit. Converse AU)

The white leather kick's more casual cousin, canvas sneakers are the perfect pairing for any chill look. Popularised by skaters in California and 60s basket ballers, a classic pair of canvas kicks have been in men's wardrobes forever, because the right pair have a cool factor that endures while trends come and go. Try the chunky-soled Chuck Taylor 70 for a Danny Zuko twist, or go for a pair of Vans Authentics for that "just stepped off my yacht" vibe, socks optional.

Pictured - Converse Chuck Taylor 70 Low in Parchment. $130 at Pat Menzies.
Notable mention - Vans Vault OG Authentic LX in off white. $149.99 at Loaded.
Best worn with: Daily Chino in Tan, Oxford shirt in Navy, Stripe Daily Tee in Navy.
The Asuwere Leather Low Sneaker
A good white leather pair of kicks are perfect for dressing down a more formal look, and will still look classy while being much more comfy than the stuffy black shoes you've been wearing to work. Wear them with a suit to give the look a summery vibe, or add them to a pair of jeans to add a touch of class. In a world where business casual is the norm, you'll reach for these more often than you might expect.

Pictured - The Leather Low by Asuwere. $380 or $200 with membership.
Best worn with: Organic Cotton Daily Chino in Khaki, Daily Pima Tee in Grey.
The Weekender - Nike Air Tailwind '79.
(Photo Credit. Nike)

Every guy needs a pair of comfy shoes to wear on the weekend, out to brunch or on a roadie to the beach. When choosing a good pair of weekenders, prioritise classic silhouettes that have been around forever, and comfort above all else. Limited release collabs might get you some cool looks or Instagram likes, but we find that the best sneakers are the ones that live on store shelves all year round. Recently, we've been feeling the comeback of 70s style kicks like New Balance 574s or Nike Air Tailwinds, the kind you can throw on and beat up, they look better with a bit of wear.

Pictured - Nike Air Tailwind '79 in Black. $160 at Stirling Sports.
Notable mention - New Balance 574 in overcast. $160 at New Balance.
Best worn with: Daily Chino in Black. Recycled Tee in Black.
These shoes will be a great starting point, and cover almost all of your bases. Add in your chosen running shoes for your morning runs, and some sandals or slides for the dog days of Summer. We like Birkenstock Arizonas for a soft pair of suede sandals or slip into some of our very own Leather Low Sandals.
Check out the latest Suede Leather Low Sneakers available now.
Suede Leather Low - Navy.
$380 or $200 with Membership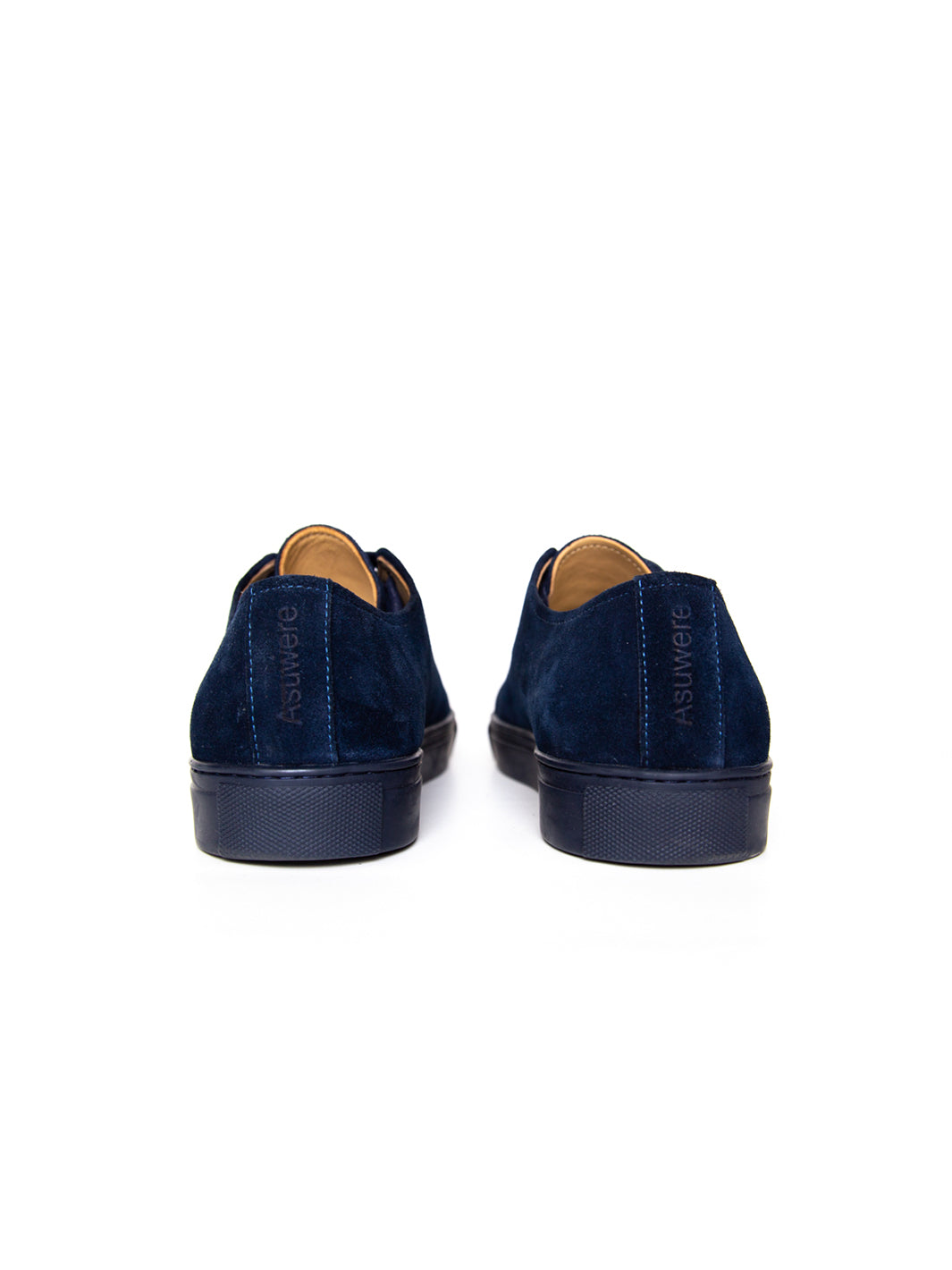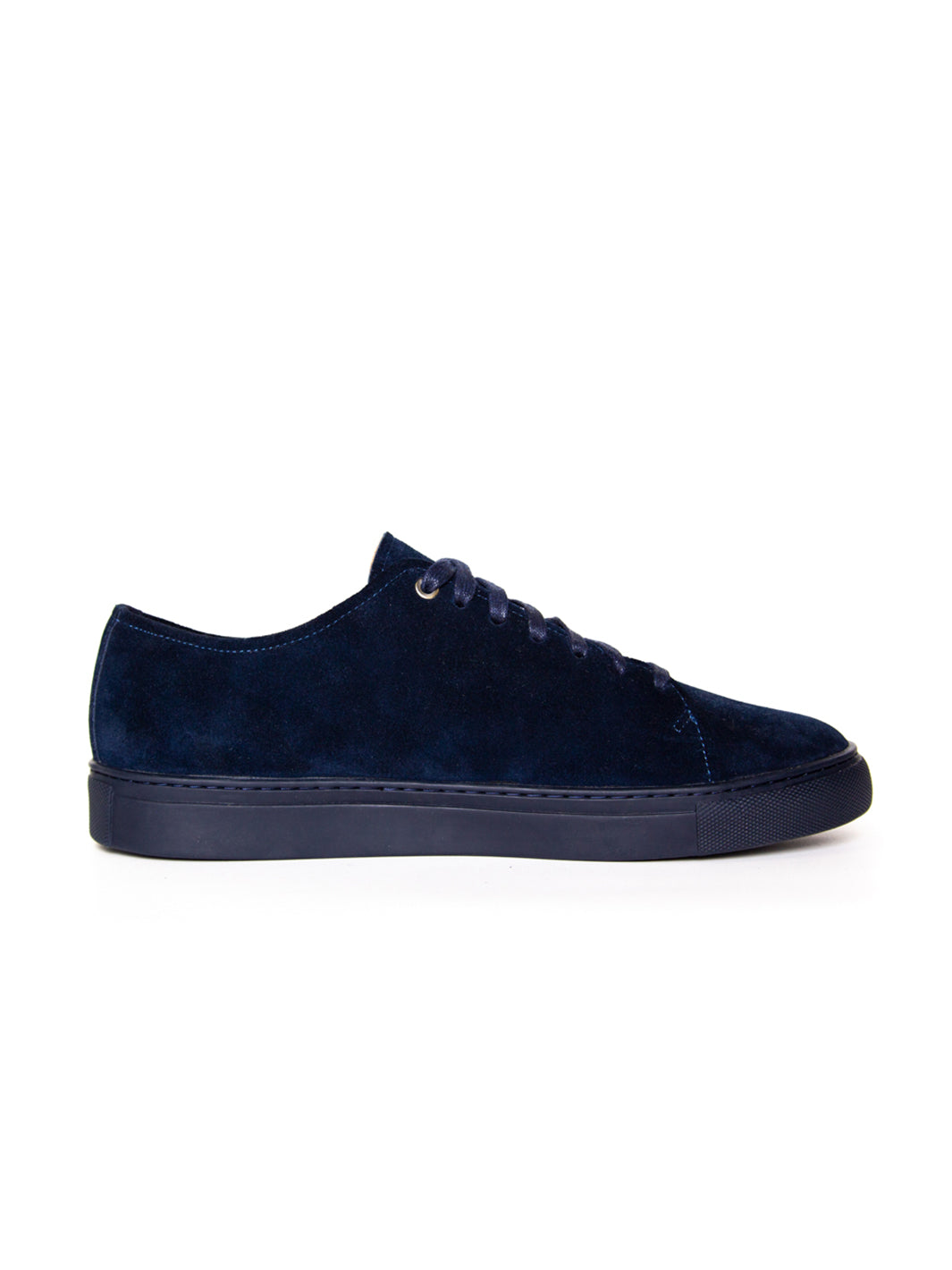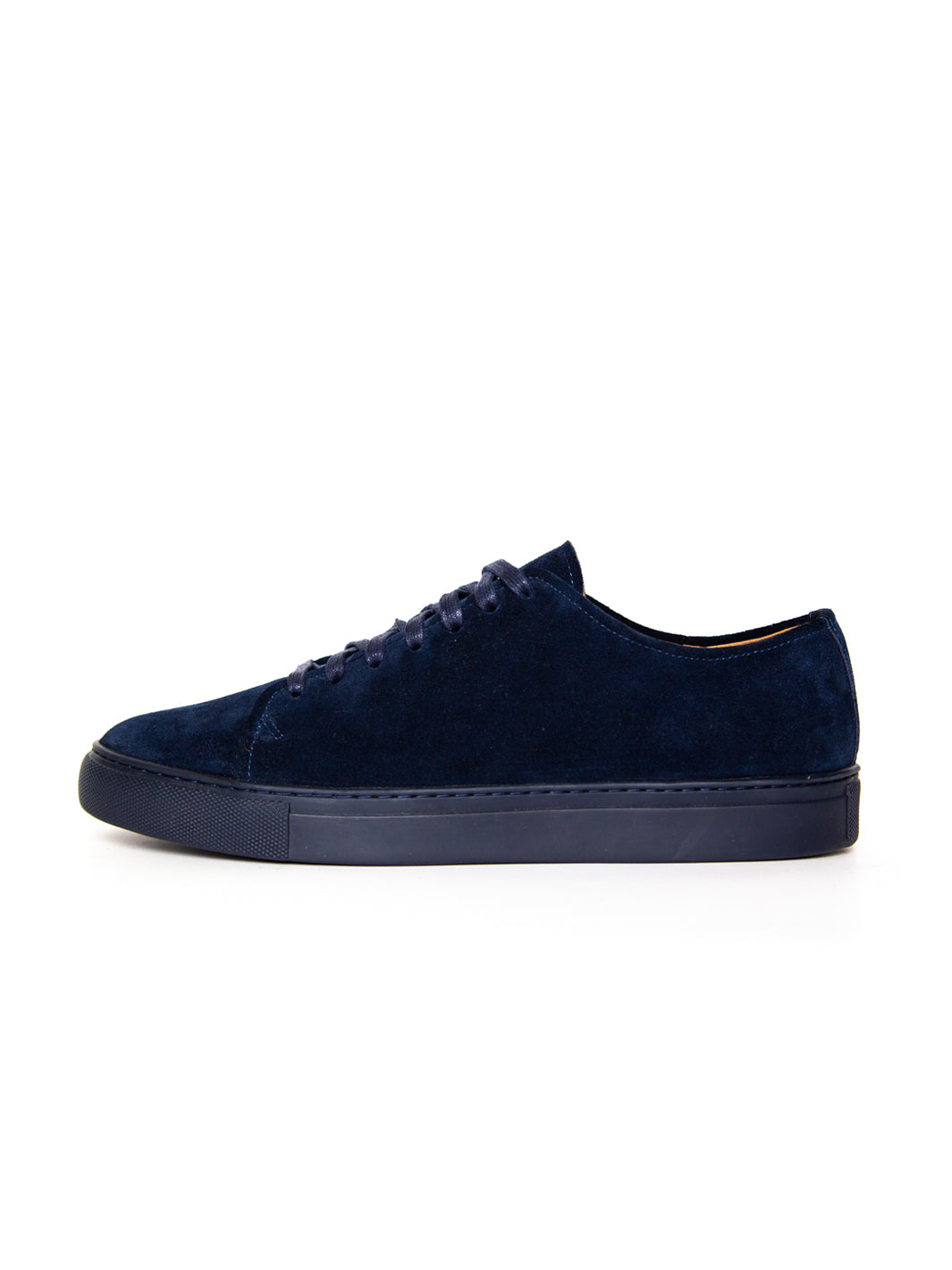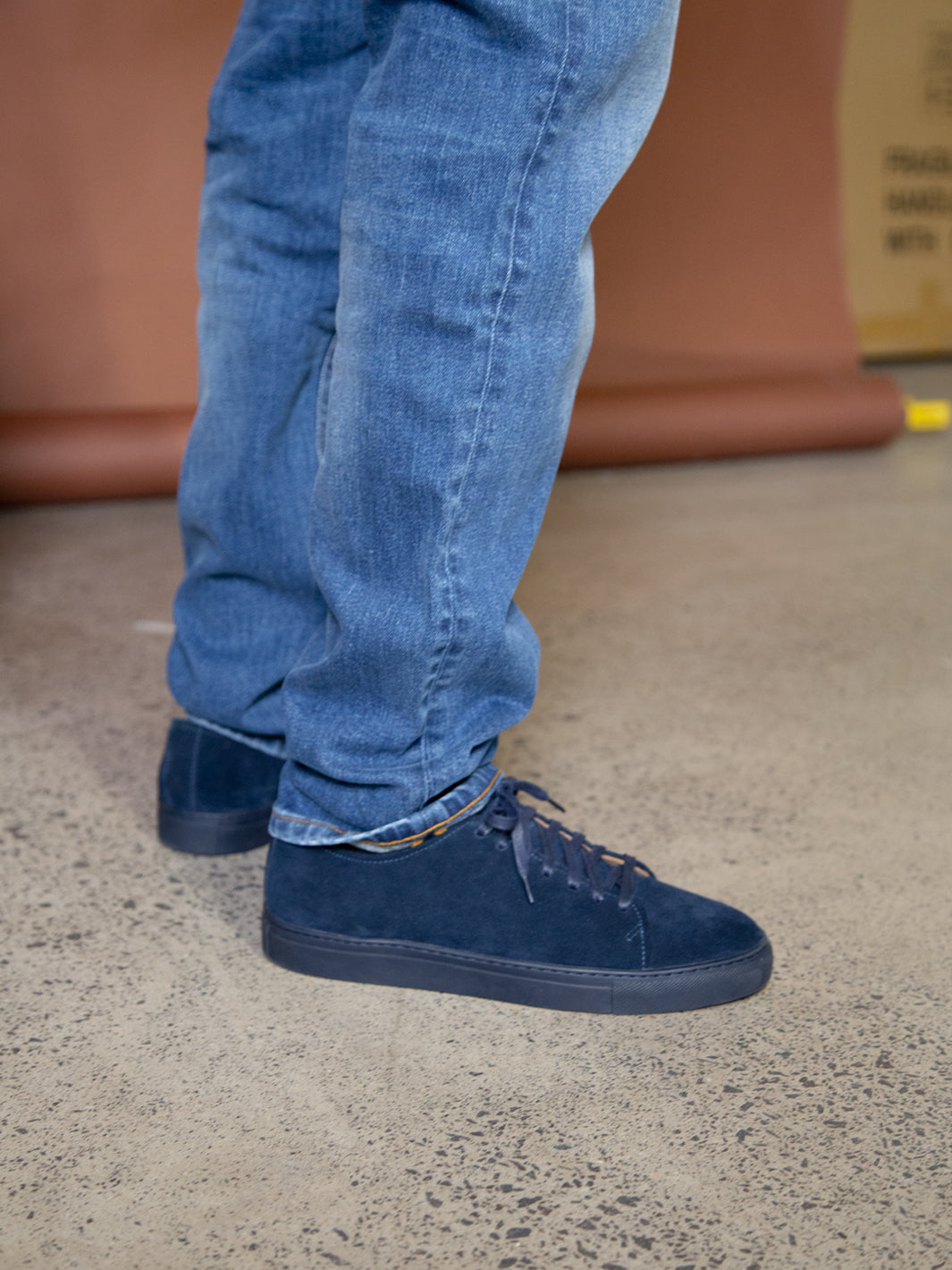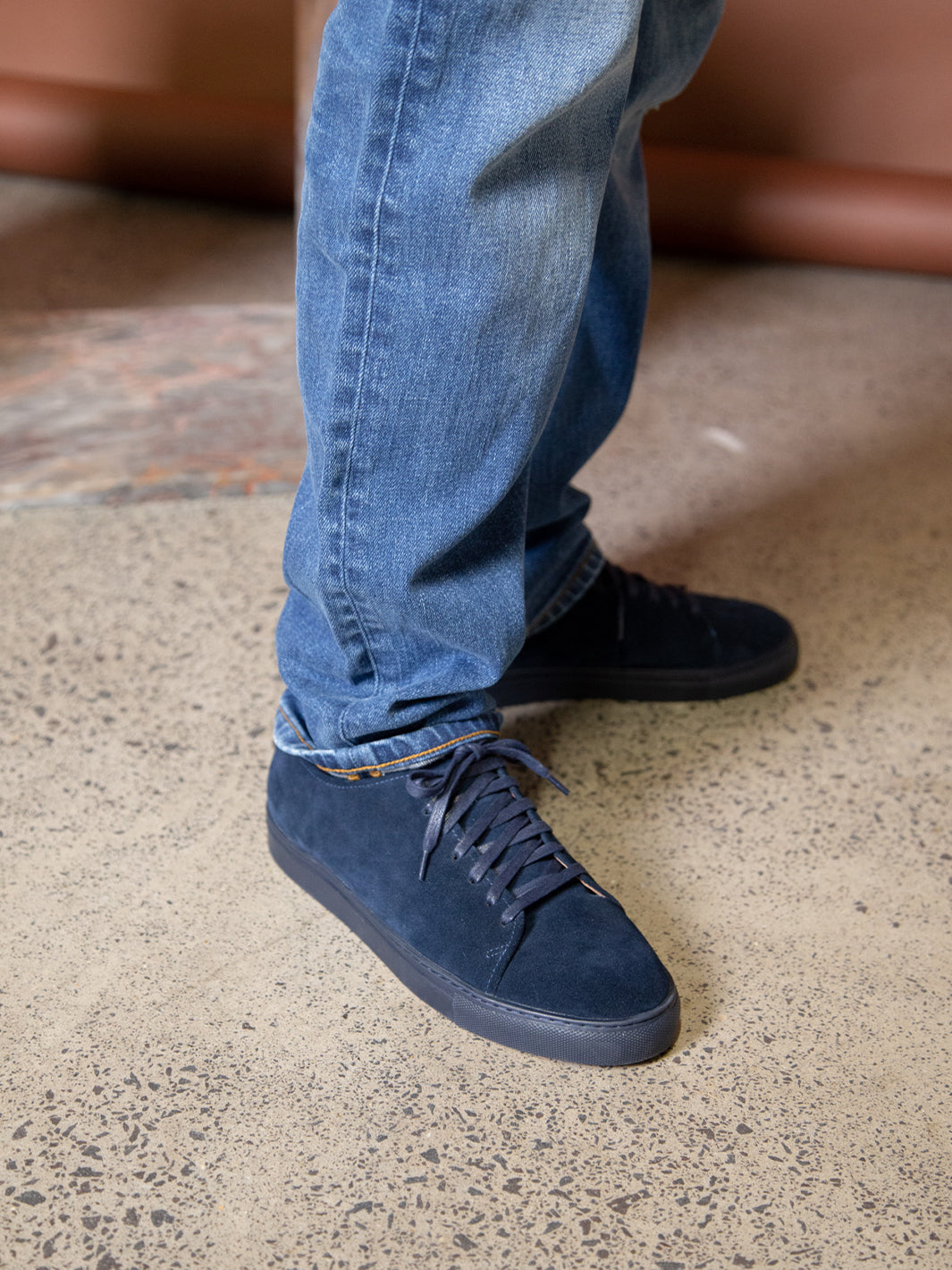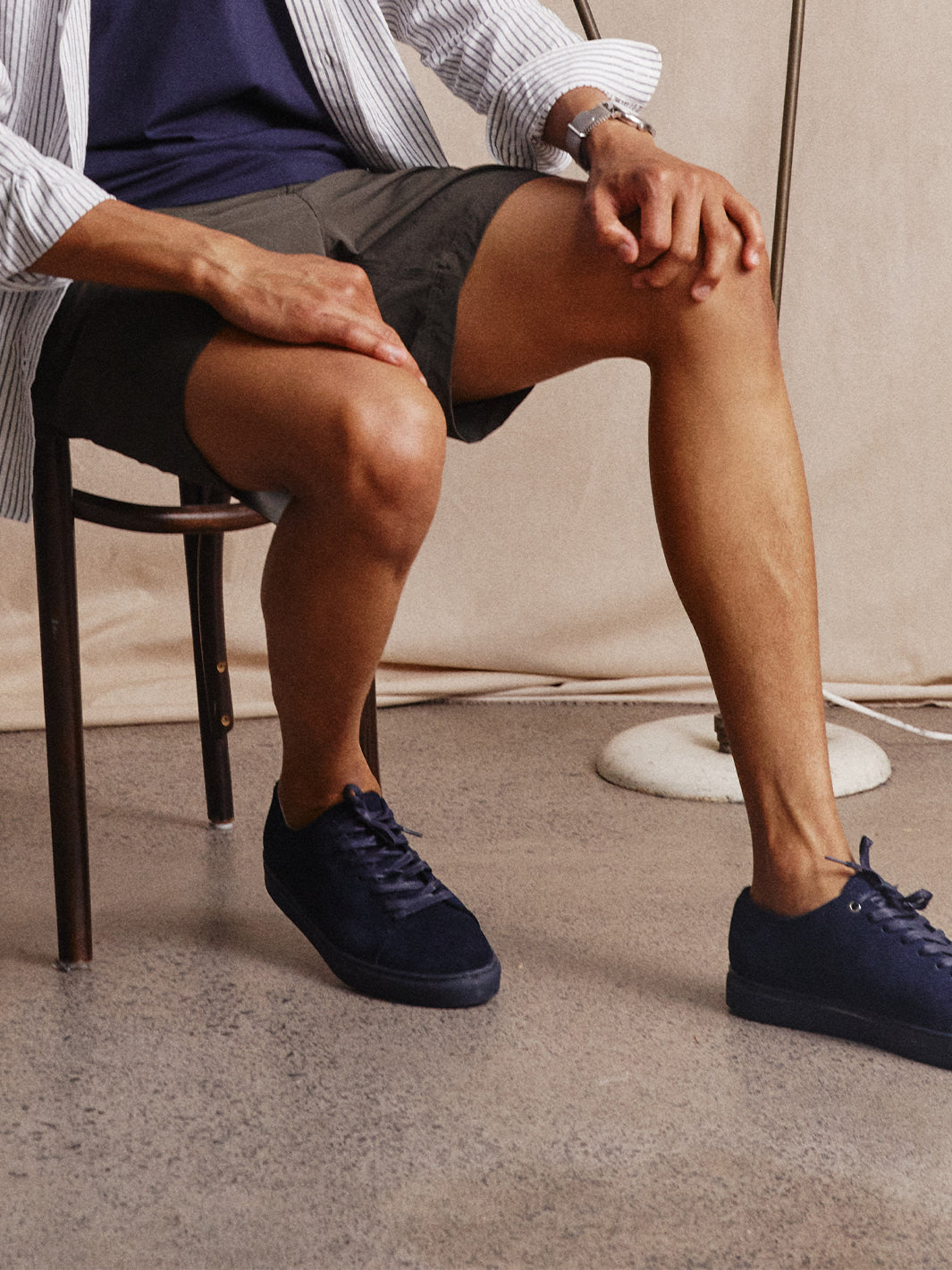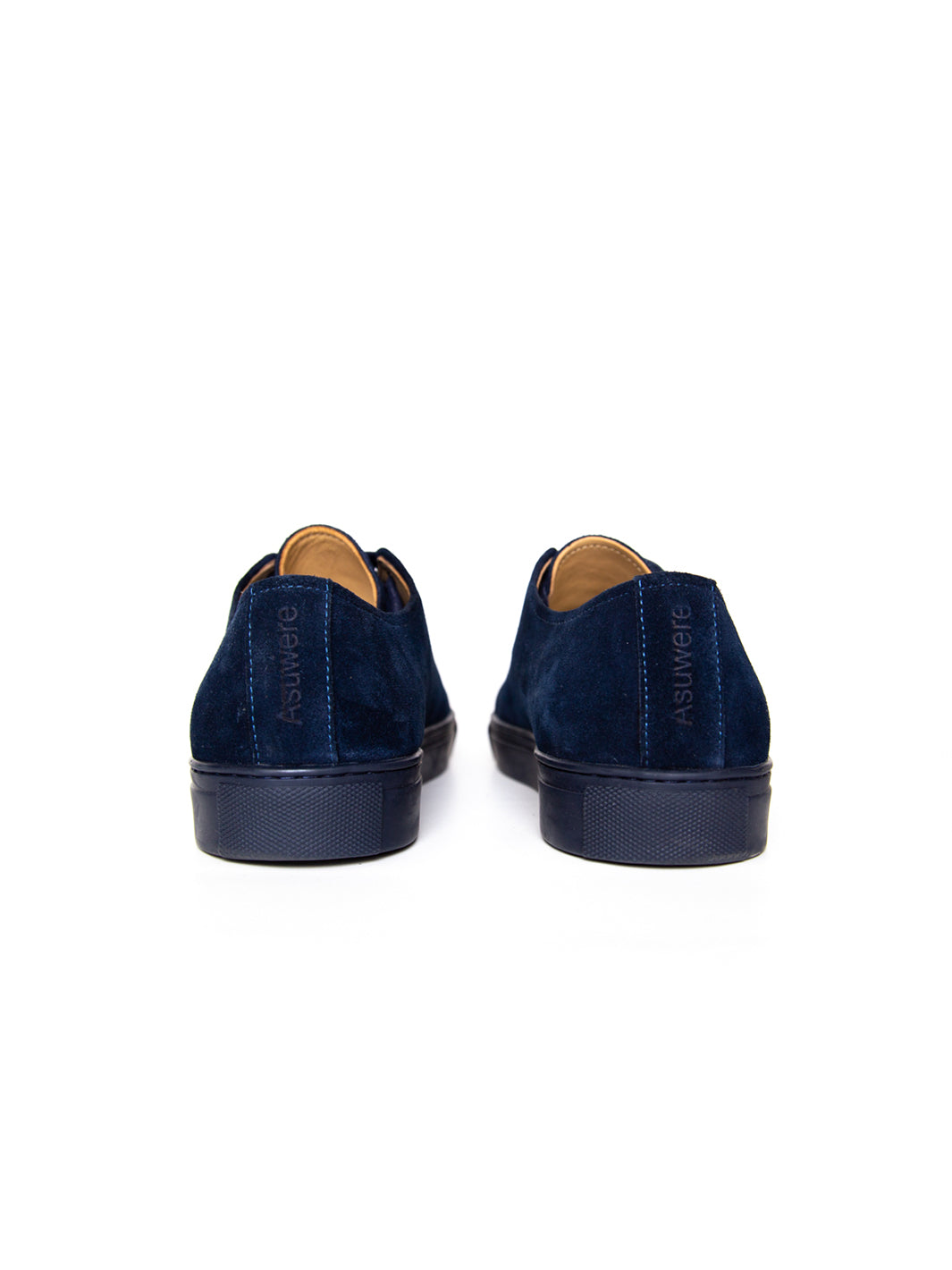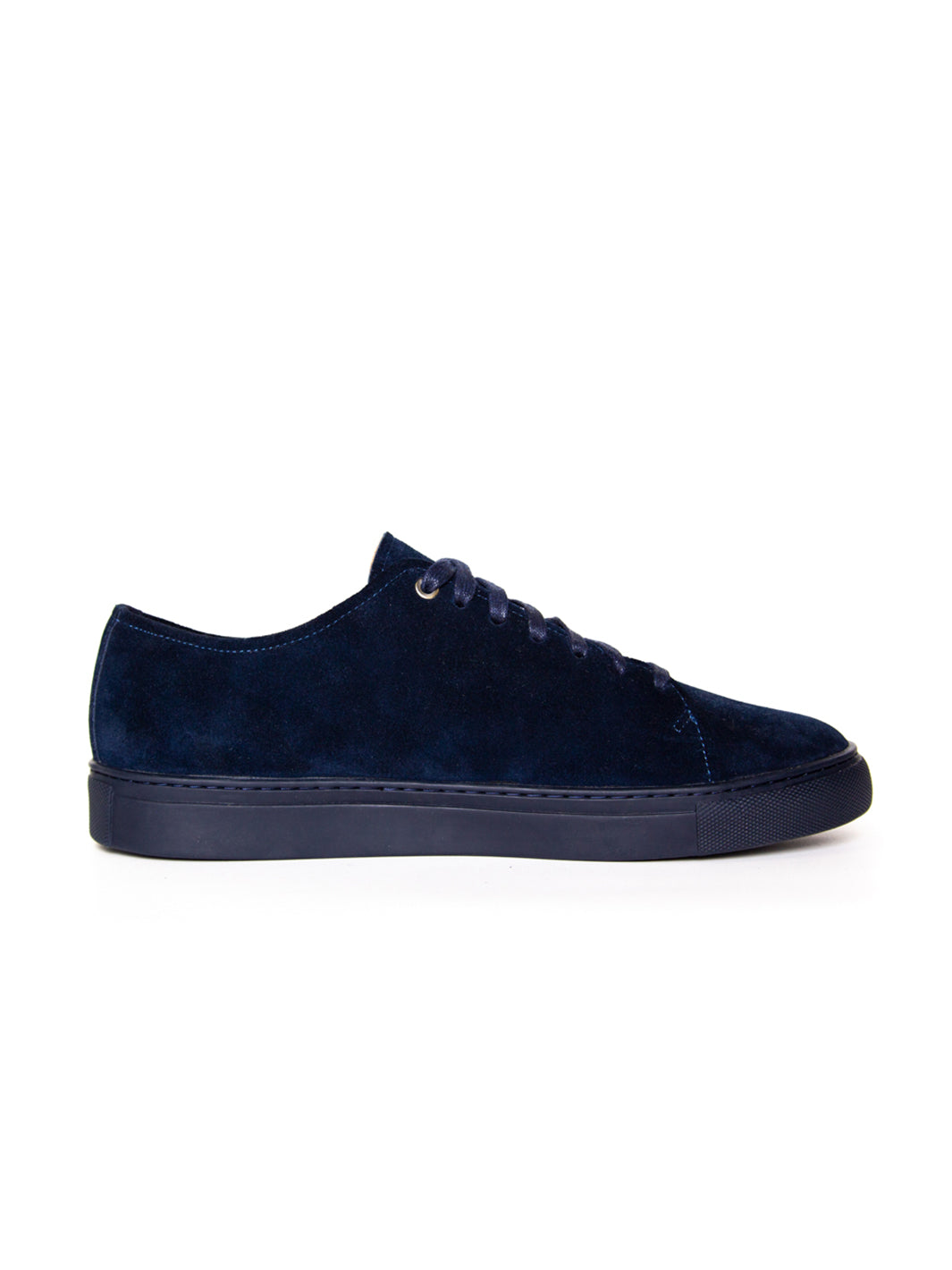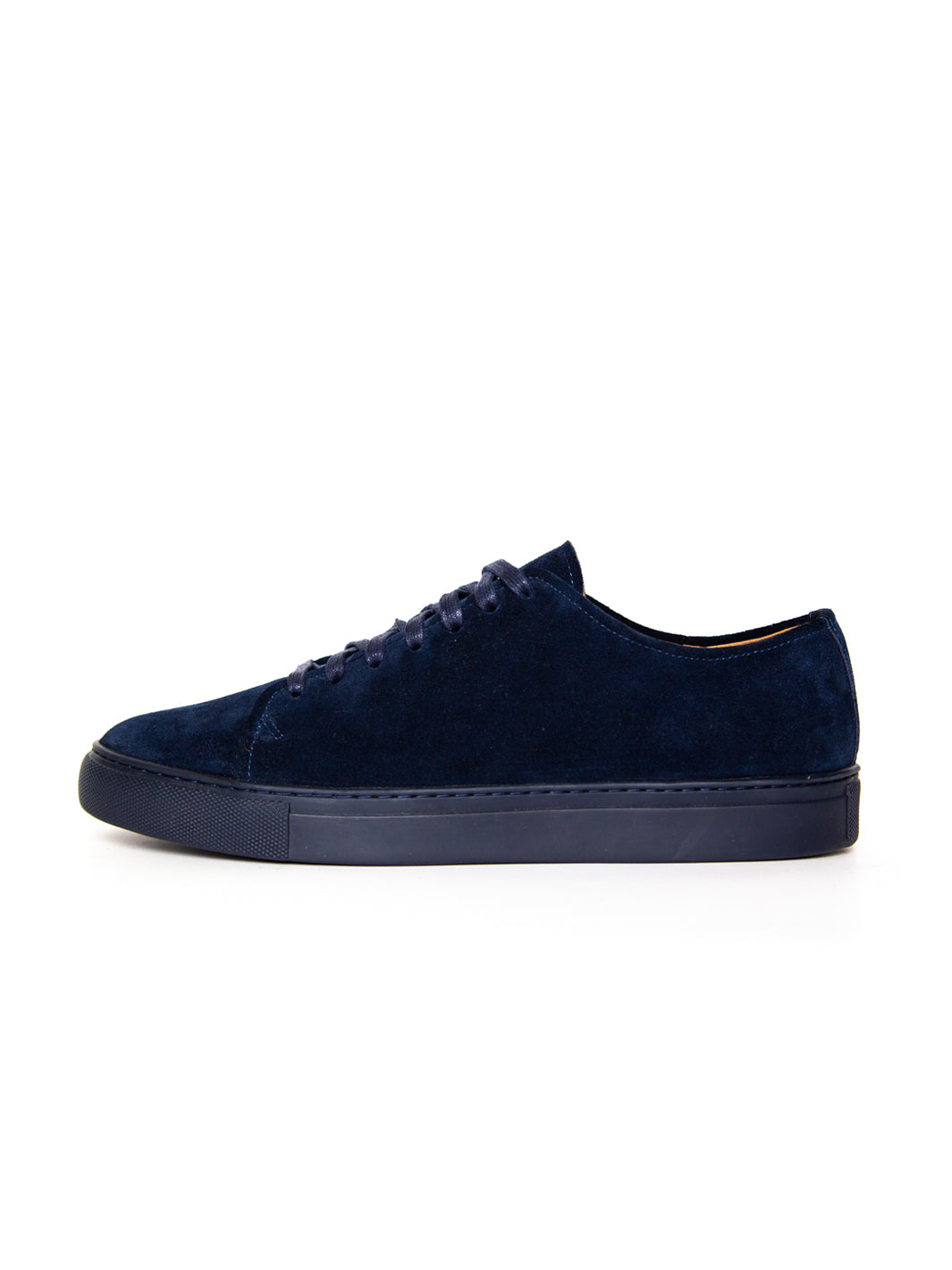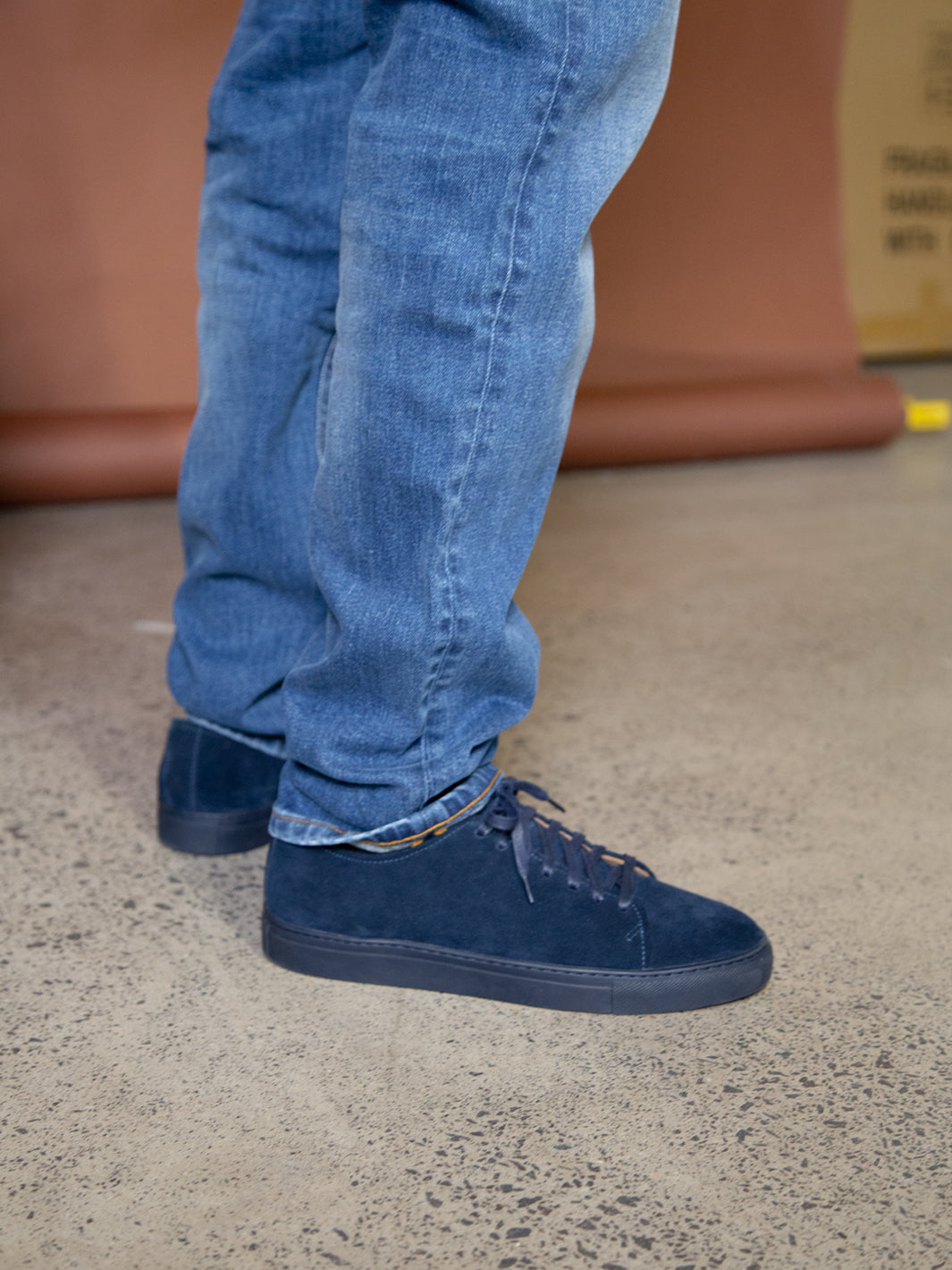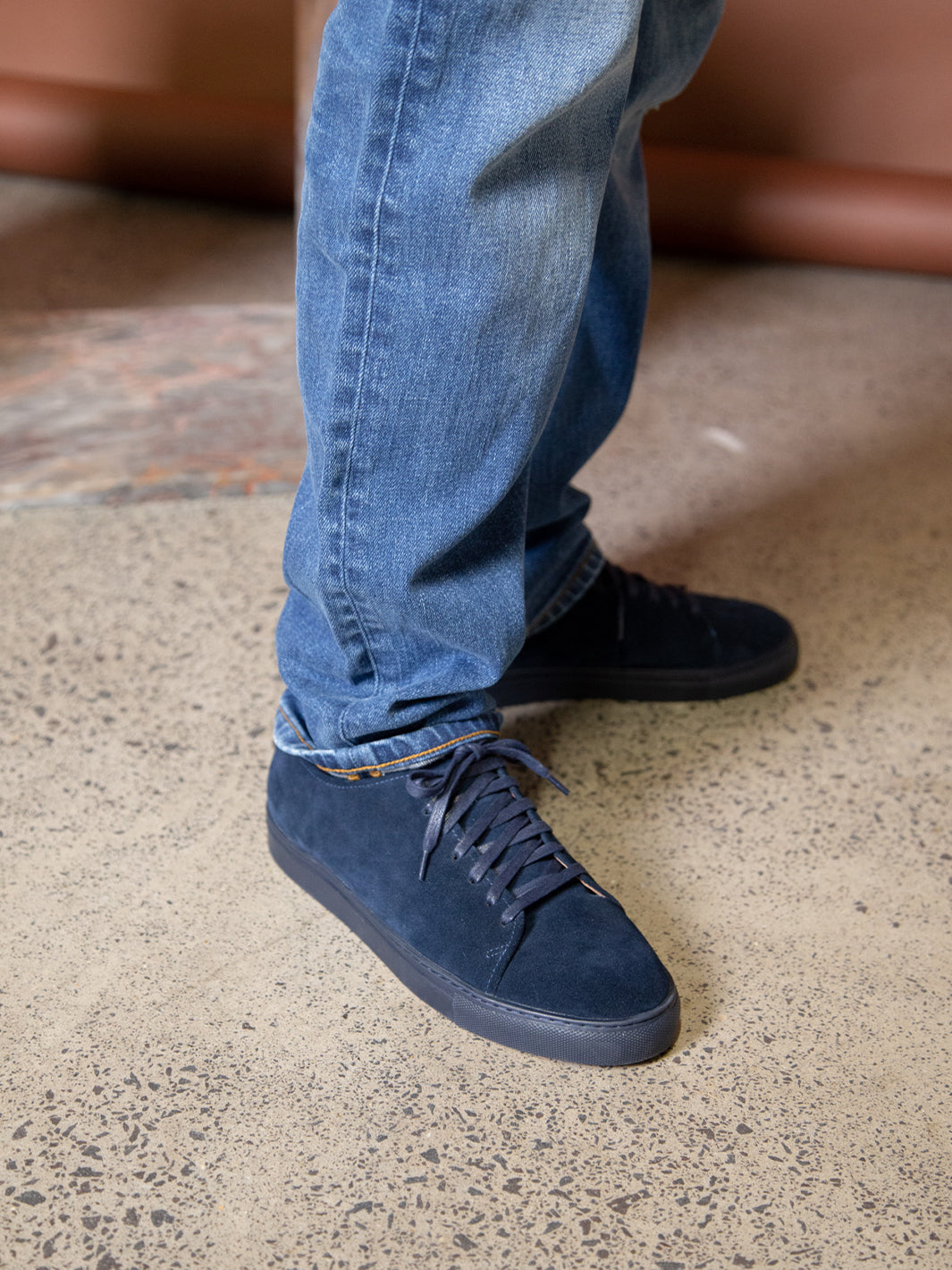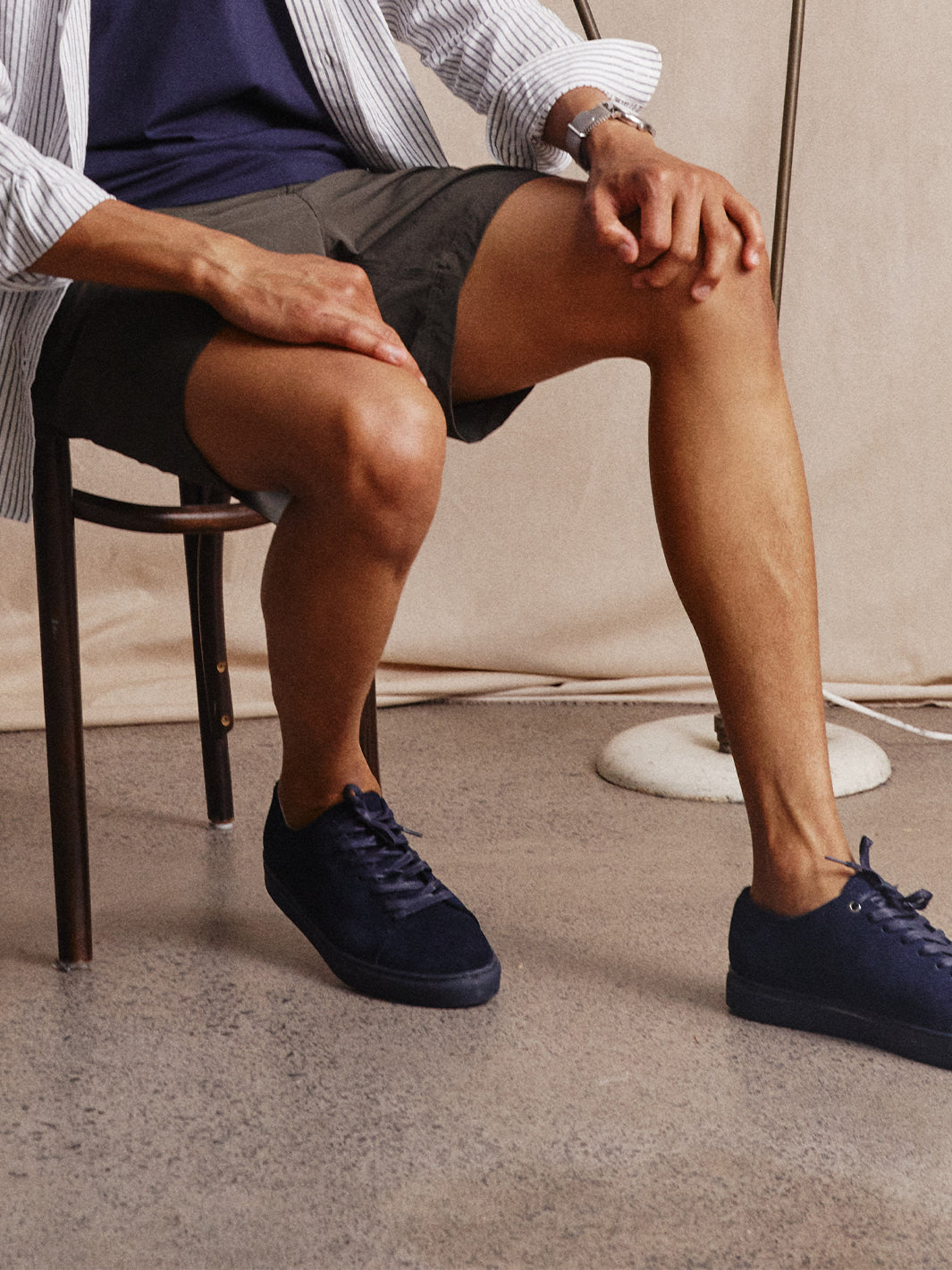 Suede Leather Low - Black.
$380 or $200 with Membership